Are you a new Jospak team member?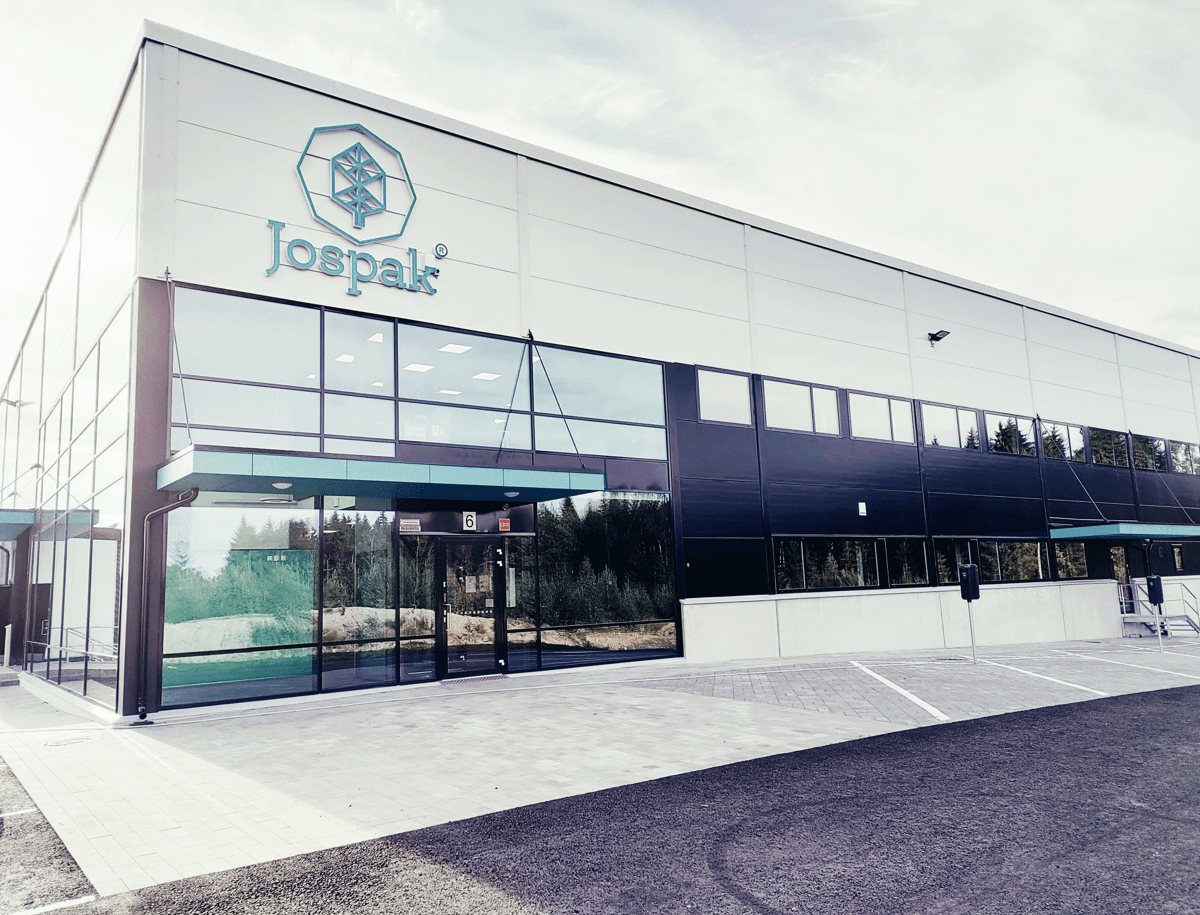 By 2030, all plastic packaging placed on the EU market is either reusable or can be recycled in a cost-effective manner.
We at Jospak have developed a new innovative packaging solution for the future that includes 85 % less plastic compared to traditional plastic trays in the food industry. Our cardboard trays are produced in our production plant in Aukeentie, Forssa. Our sales, purchases, and administration work in the same premises. At Jospak we work resource-wisely which means that you can choose your working location independently according to your tasks. Jospak is a team of 30 professionals, and yet growing. We have started all our operations in new brand new premises since the beginning of October.
Would you like to work in a company focusing on solving the today's huge environmental challenge with plastics by package at a time? Are you interested in a work community full of entrepreneurship and motivation? Would you like to be part of our success story? If so, we welcome you to team Jospak!
Please check our open positions and send us your application. We are excited to hear from you and your thoughts on how you could change the world by working at Jospak.
Workplace & culture
At Jospak we live according to our values. Reliability, entrepreneurship, performance, and responsibility act as our compasses in our everyday work. For us these values mean that we keep our promises, we show our commitment, and we are courageous and innovative. We always do our best and we help each other to succeed together as a team. Responsibility is the basis of all our operations.
Our Jospak community stands for a safe and equal working environment. Sustainability is constantly present and taken in consideration in our daily decisions and actions. It's a shared matter to everyone working in our Jospak team.
Please meet our employees and get to know our work environment by watching the following video:
Proud of working in Jospak, %
About Jospak Oy
New innovations create greater changes.
Jospak Oy, established in 2014, is a growth company that designs and manufactures patented, fibre -based trays and the technology required for manufacturing them. The Jospak® tray reduces the need for plastic by 85% and generates less CO2 emissions compared to similar hard plastic packaging and is suitable for existing production lines in the food industry. The packaging solution has won the internationally valued ScanStar 2018 and WorldStar 2019 awards. Jospak Oy has been granted the international BRC and FSC CoC certificates.

Our Mission

Jospak® contributes to recovery of climate.
Our Vision
Jospak® is the leading supplier of recyclable and gastight boardtray solution for sustainable food industry.
Already working at Jospak Oy?
Let's recruit together and find your next colleague.